Space
06/07/2023
Introducing Flos NightLight Lamps: Elevating Bedroom Elegance to Unparalleled Heights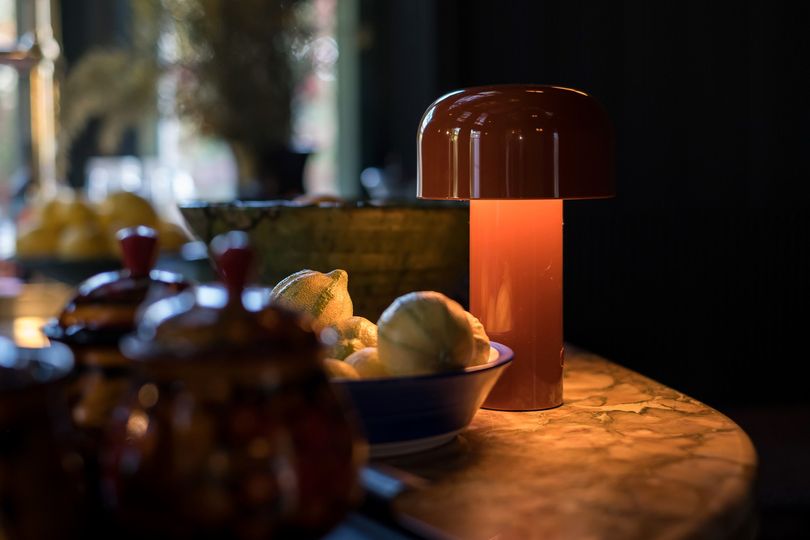 Indulge in the epitome of sophistication and create a haven of tranquility within your bedroom. Experience the ultimate in refined design and unwavering luxury with the collection of Flos NightLight Lamps. Meticulously crafted to perfection, these extraordinary lamps transcend the ordinary, adding a touch of opulence to your living space. Immerse yourself in the unparalleled beauty and functionality that this collaboration between Flos and EuroStyle brings forth.
Unveiling the Benefits of Nightlight Lamps
Unmatched Sleep Quality Through Subtle Illumination
Unlike conventional LED lights, nightlight lamps provide a soft and gentle glow, facilitating a seamless transition into a restful sleep. With their non-glaring and subtle illumination, these lamps create a warm and cozy ambiance, promoting relaxation and comfort for a truly rejuvenating rest.
Energy-Efficient Bedside Lighting
Designed and engineered to meet nighttime lighting needs while effectively conserving energy, nightlight lamps are the perfect choice for both practical use and room decoration. With their gentle lighting, these lamps consume an optimal power of only 3W, resulting in significant energy savings.
Moreover, the use of LED bulbs in nightlight lamps enables remarkable energy efficiency, surpassing traditional incandescent bulbs by a factor of 10 and compact fluorescent bulbs by a factor of 5, while maintaining the same level of brightness.
Emphasize Your Unique Style as a Homeowner
The bedroom is a private sanctuary, reflecting the personal style and preferences of each individual. By selecting nightlight lamps with unique and distinct designs, you can express your personal style and individuality.
Flos – The Artistic Universe of Illumination
Established in Merano, Italy, in 1962, Flos is renowned for its groundbreaking and revolutionary lighting solutions. The brand takes pride in its collection of premium decorative lamps, featuring iconic designs created by legendary figures in the history of lighting design, such as Achille and Pier Giacomo Castiglioni. This has propelled Flos to continuously research and develop high-end lighting solutions that fuse creativity and practicality.
Flos Miss K Lamp – Elegant Illumination for Bedroom Spaces
Introduced in 2003 by Philippe Starck, a visionary French architect and designer, the unique Miss K lamp by Flos blends aesthetics and functionality. During the day, when the lamp is unlit, its polycarbonate shade reveals exquisite details in a subtly metallic hue, exuding an air of sophistication.
At night, when the lamp is illuminated, the LED bulb shines through the translucent outer layer, providing a clear and captivating glow. Furthermore, the lamp's base maintains a consistent level of brightness throughout the night. Equipped with an intelligent dimming control system, the Miss K lamp offers adjustable light intensity ranging from 0% to 100%, accompanied by a transparent polarizing cord.
Boasting a power output of 100W and a high electrical efficiency, the Miss K lamp allows homeowners to save on energy consumption. Its gentle and elegant illumination creates a soothing and comfortable atmosphere, ensuring a peaceful night's sleep.
Taccia Lamp – Unleash Creativity in Your Living Space
Designed by the Castiglioni brothers, Achille and Pier Giacomo, in 1962, the Taccia lamp by Flos embodies artistic excellence and uniqueness. Its design evokes the inverted hanging lamp concept, while employing light reflection techniques through a diffuser system, enabling flexible and adaptable lighting, perfectly suited to your illumination needs and enhancing an elegant atmosphere.
The Taccia lamp is crafted from nickel-plated metal, ensuring durability and long-lasting performance. Its distinctive base, available in black, silver, and copper, adds a touch of luxury and modernity to the space.
Captain Flint Bedside Lamp Creates a Warm and Inviting Space
Part of Michael Anastassiades' 2015 decorative lamp collection, the Captain Flint bedside lamp serves a dual purpose by transforming into natural light. Made from waterproof materials and adorned with a basic gray tone, it exudes elegance and sophistication in any room.
The cone-shaped lampshade can be rotated in various directions, illuminating the surrounding area with sufficient light to cater to every need. Equipped with a dimmer switch, the lamp allows for light adjustment from 10% to 100%, providing a warm and suitable light for relaxation or reading.
Drawing inspiration from its balanced dual-sided design, the Captain Flint bedside lamp embodies Michael Anastassiades' vision. He states, "I wanted to design a light with a dual purpose, lighting the space with ambient light, and its rotation provides a subtle companion for reading. There is a sense of balance, with a cone shape delicately balanced on its point on a rotating rod."
EuroStyle – Exclusive Distributor of Premium Flos Bedside Lamps in Vietnam
EuroStyle takes pride in being the exclusive distributor of Flos lighting products in Vietnam. Flos bedside lamps exude elegance and luxury, creating a gentle and warm ambiance in your bedroom.
Visit EuroStyle's showroom to admire the unique and aesthetically pleasing collection of bedside lamps from the Flos brand. For inquiries, please contact our hotline or leave your information on the contact page to receive professional advice from EuroStyle's dedicated team.
_____________
EuroStyle – Luxury Defined
Hotline: 1800282806 | https://eurostyle.com.vn
EuroStyle Design Center, 77 Nguyễn Thái Học, Ba Đình, Hà Nội
EuroStyle Riverside Center, Trung Tâm Almaz, đường Hoa Hồng, Vinhomes Riverside Long Biên, Hà Nội
EuroStyle Saigon Center: 199D Nguyễn Văn Hưởng, Thảo Điền, Q2, TP HCM