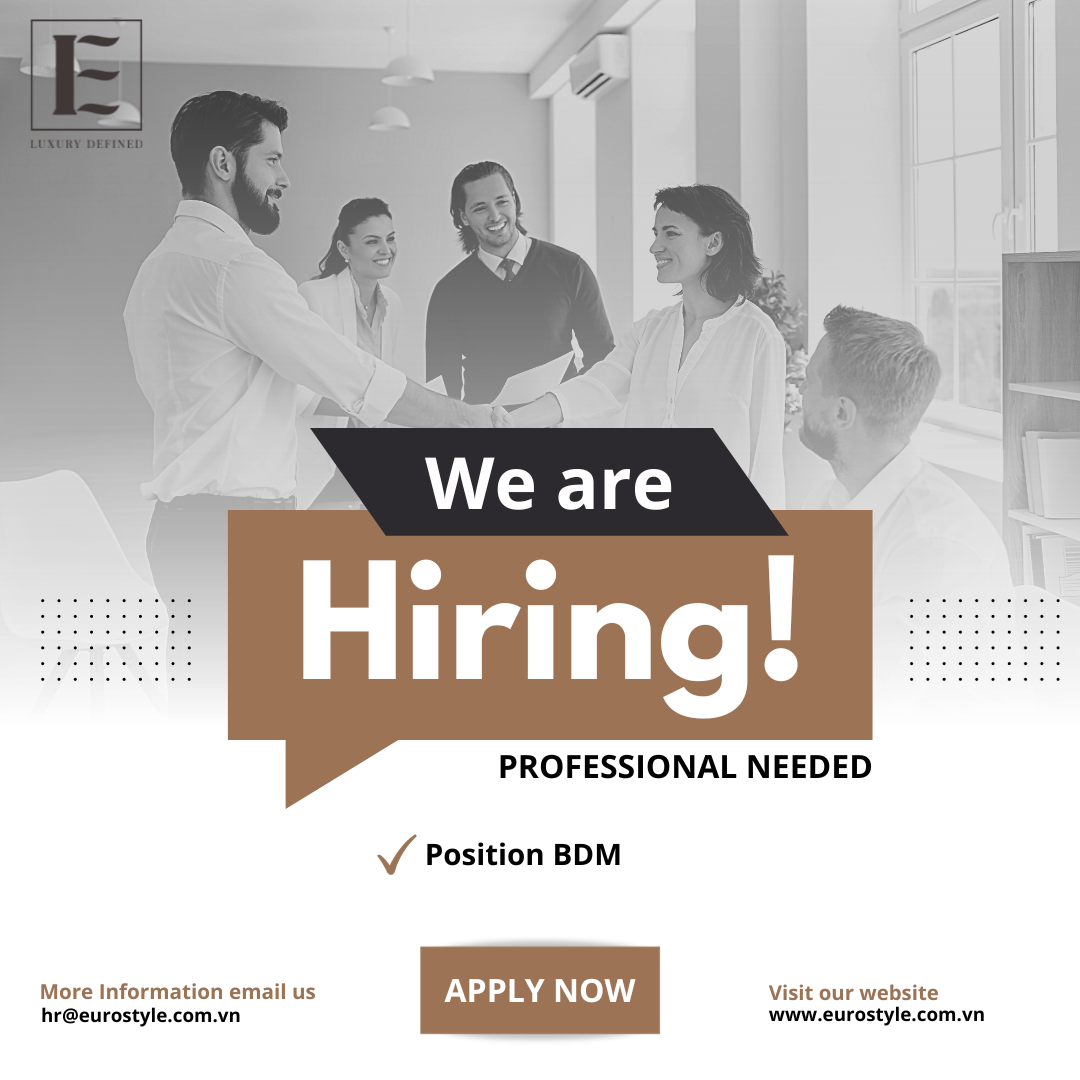 Purpose:
Develop the project market in the South
       Duties & Responsibilities:
Participating in the development and implementation of business plans: according to the total target, the target of each brand.
Build annual/quarterly product orientation and product development plan in Vietnam market.
Search and develop new customers
Maintain and take care of old customers
Develop and maintain relationships with partners, architects, design firms.
Analyze and evaluate the brand's indicators: coverage, brand recognition, brand development potential; commitment of the Company's sales to the brand in the Vietnamese market.
Building business and development orientations for brands in Vietnam, ensuring the suitability with the brand system, supplementing the product structure for existing brands and boosting sales.
Participate in recruitment, training, management and supervision of sales staff.
Participating in the development of regulations and implementing KD1's activities so that system personnel can interact with other departments and departments smoothly and effectively.
Perform other general tasks of the department and the Company when requested by superiors.
       Benifit:
Attractive salary and bonus
Health insurance and Social insurance regulated by Vietnam Labor Law
Professional, dynamic working environment
      Requirement:
University degree
Have experience working with architect, interior design companies and developers
At least 3 years in Sales Manager, experience in real estate, high-end Interior industry is a plus
Fluent in English, Microsoft Office, Good leadership, communication, presentation and interpersonal skills
      Location:
EuroStyle – 199D Nguyen Van Huong, Thao Dien District, Ho Chi Minh City
      Apply: