News
22/06/2023
Vega City Nha Trang won 4 Awards at APPA 2022
In 2022, Vega City Nha Trang won awards in 4 important categories of the International Property Awards (IPA). Vega City Nha Trang is currently a pioneering project that leads the complex real estate trend in Nha Trang.
Be Proud To Joint With Big Names Around The World 
In 2021, at the Signing Ceremony for Vega City Nha Trang,, KDI Holdings officially announced the strategic partners to develop the Vega City Nha Trang Project such as Sacombank, HBA, Hyundai E&C -the international-level general contractor,Accor Hotels, Meliá Hotels International and Rosewood Hotel Group – international hotel operators.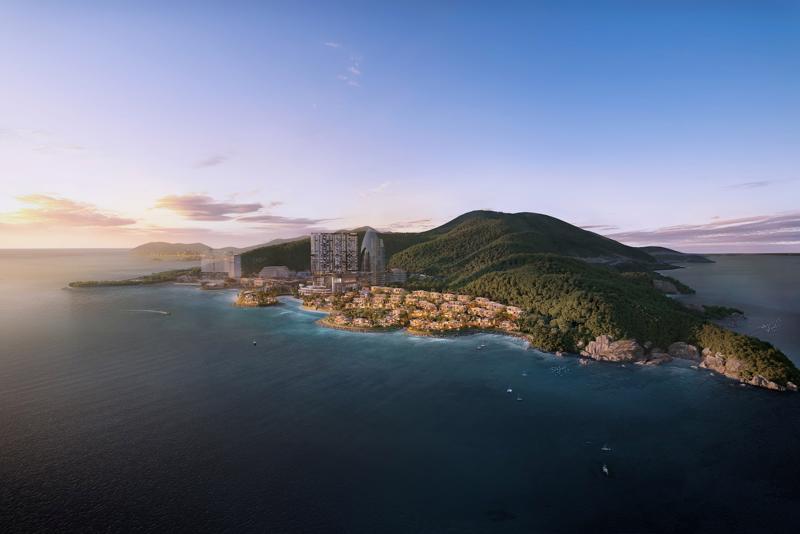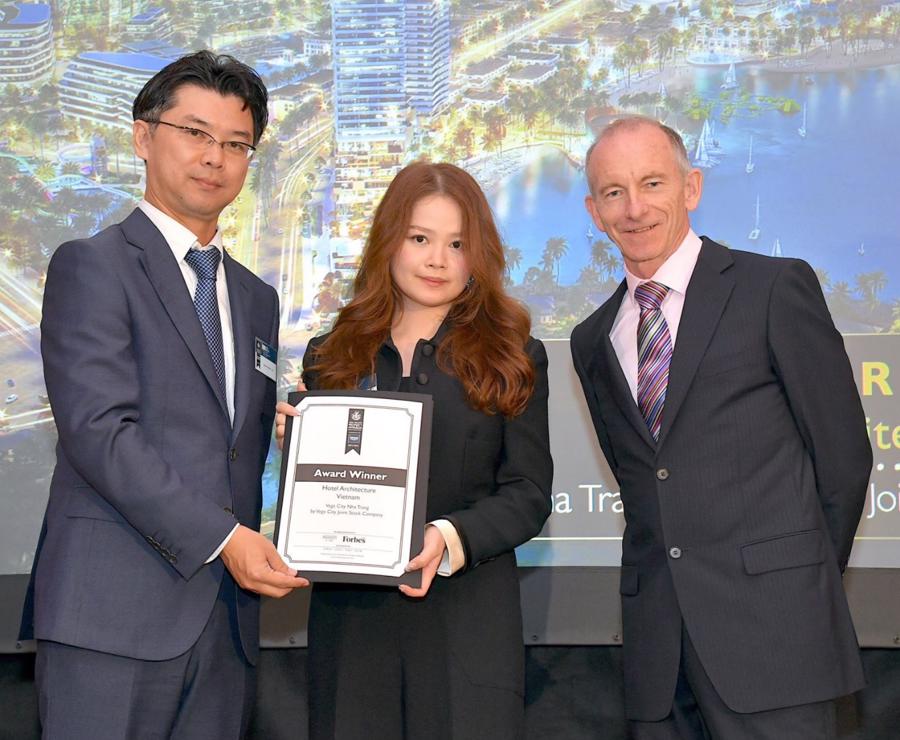 Ông Đỗ Tuấn Anh – Phó Tổng giám đốc tập đoàn KDI Holdings – Chủ đầu tư dự án phức hợp nghỉ dưỡng kết hợp nghệ thuật giải trí
Mr. Do Tuan Anh – Deputy General Director of KDI Holdings Group – Developer of Vega City Nha Trang and Gran Melia Nha Trang, shared at the event: "As a new generation of real estate developer, KDI Holdings aims to create an outstanding difference through the combination of a resort with an ecosystem of night life entertainment and arts such as beach club, theater, an art-commerce street,, cultural restaurants, hot mineral lagoon, natural rock-cave spa, the first Spanish-style Michelin restaurant in Vietnam. This requires a huge yet worthwhile investment since the project once finished will attract great interest from domestic and foreign tourists, contributing to the development of Nha Trang city".
Vega City Nha Trang Project – the new trend of luxury real estate
The project is nestled at Bai Tien Beach with a favorable "Mountain-Lean, Sea-View" position – the only unexploited coastal area along the coast of Nha Trang Bay.Nestled along Vietnam's stunning coastline, Gran Meliá Nha Trang stands out as a new luxury landmark. Seamlessly combining the Spanish spirit of "a life well lived" with the finest Vietnamese hospitality, exceptional experiences promised: from cultural destination tours to extraordinary resort pampering.
Set on an unspoilt beach amidst the lush tropical beauty of Fairy Mountain, with breathtaking views of Turtle Island and the glittering ocean beyond, the enchanting all-villas resort is Vietnam's first Gran Meliá property. Stretched out in the lap of luxury are splendid seaside villas that seamlessly blend modernity and relaxation. Visitors can indulge their appetite with a HISPANIA – MICHELIN culinary offering, relax with luxurious spa and wellness treatments and enjoy Gran Meliá's signature refined service culture.
EuroStyle – the 5-star Turnkey Interior Design & Build  of Vega City Nha Trang Project
Proud to be the 5-star Turnkey interior design & build company of the Gran Melia Nha Trang Project under Vega City Nha Trang Resort Complex, EuroStyle is responsible for Brand & Operation, Design, QS, Sourcing & Logistics, Engineering & Construction for this luxury project. EuroStyle provides a one-stop and comprehensive solution for each project while also paying attention to the smallest details to ensure that each project is a one-of-a-kind and unique masterpiece. With its pioneer in aesthetic values, EuroStyle has always brought practical guides to investors toward timeless aesthetic values, thereby increasing the value of their investment.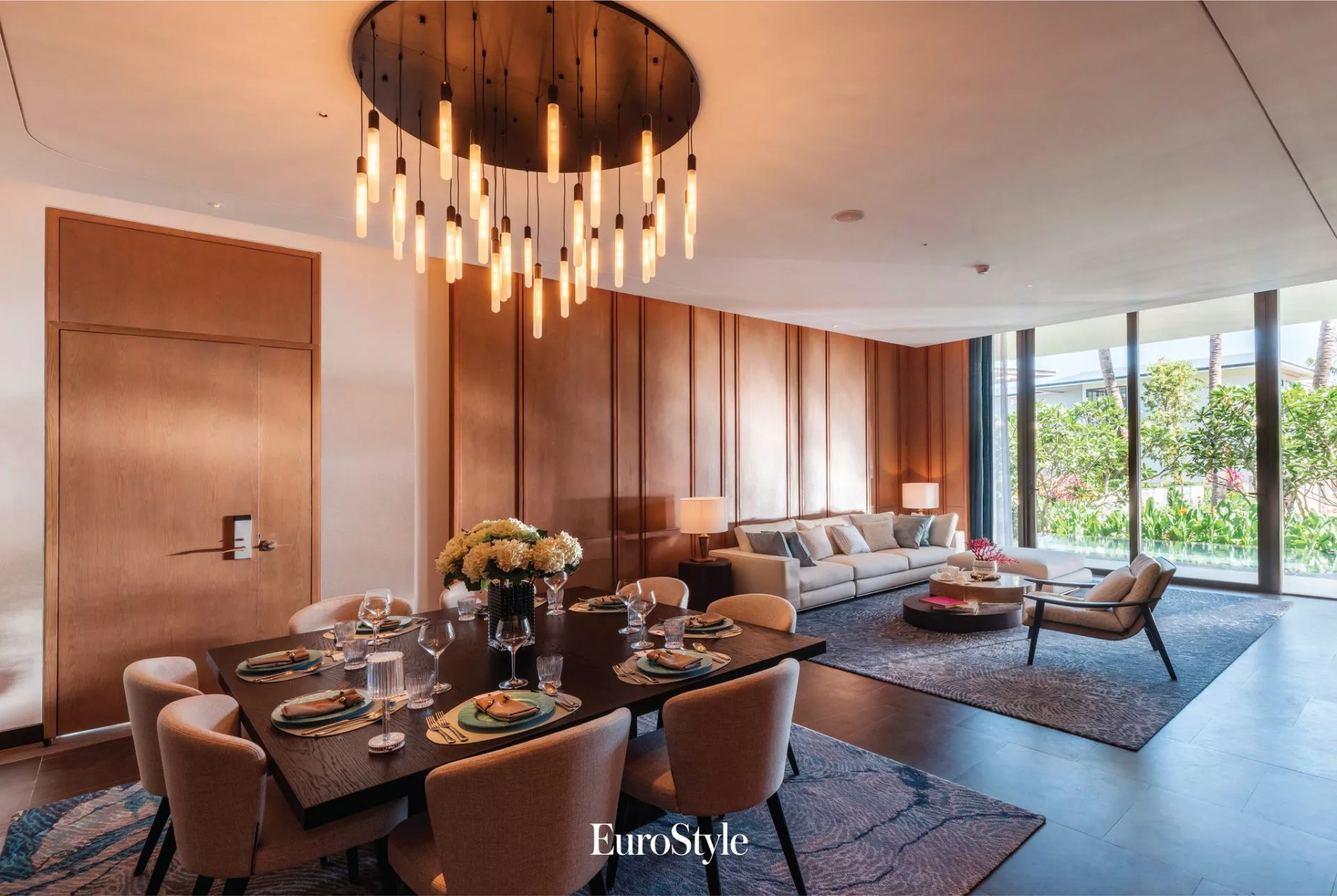 (Nguồn: vneconomy)
____________________
EuroStyle – Luxury Defined
▪️ Hotline: +841800282806 | https://eurostyle.com.vn
▪️ EuroStyle Design Center, 77 Nguyễn Thái Học, Ba Đình, Hà Nội
▪️ EuroStyle Riverside Center, Trung Tâm Almaz, đường Hoa Hồng, Vinhomes Riverside Long Biên, Hà Nội
▪️ EuroStyle Saigon Center: 199D Nguyễn Văn Hưởng, Thảo Điền, Q2, TP HCM